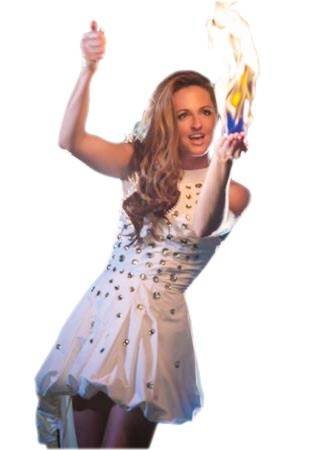 Amazing Impression
Take a look at beautiful pictures and videos of our shows. Every bubble show is a new emotion!
Truly unforgettable
Great entertainment is hard to find, unless you look in the right place! Bubbles are fun for everyone!
Kristar Bubbles Show - best idea for kids birthday party
Google Reviews

Remy Gordon
5 days ago
Kristar Bubbles Show was absolutely incredible! I had heard great reviews but was not expecting it to be that amazing. She went above and beyond. Her magical skills and talent with bubbles showed through every movement. Her team was prompt, clean, organized, and friendly. She engaged appropriately with the children and made sure that they were enjoying themselves throughout the whole show. What a truly amazing experience! I HIGHLY recommend this show.
Leticia Farias
a month ago
What a magical experience for our summer camp. Our children loved every bit of the show from the small bubbles to the gigantic ones. The magic tricks were truly INCREDIBLE!! I highly recommend them to anyone that is willing to spunk up their event!! What a magical experience that OUR SUMMER CAMPERS will NEVER forget!!!
Anastasiya Zhalii
4 weeks ago
I saw this show. It was amazing! I'd like to notice that it's interesting for adults as well. Fabulous! Fantastic! I love it! ❤
Monica Torres
5 days ago
This is such a professional show! There are no words! Worth every penny. Amazing spectacle! Truly artistic. Highly recomended.
E J
3 months ago
Highly recommended! We had a surprise birthday party for my daughter yesterday and this bubble show truly was a big surprise not only for my daughter but for all of us. It is a magical experience!
Jolie Whitebook Rivner
3 months ago
KRISTAR did a spectacular job at my daughter's birthday party. The kids (and adults) LOVED the interactive performance. It made the party unique and memorable. HIGHLY recommend!
Anna Zichy Thyssen
3 months ago
Love the show! It was so diferente and so much fun! Thank you great performance!
Lorin Munchick
6 months ago
Great show for our 3 year old daughter's birthday party...but not sure who was more entertained, the kids or the parents! Memorable performance and got some unbelievable photos.
DL Goldstein
3 months ago
Incredible job by the amazing Kristar! The kids and parents alike were super impressed by her talent and performance!! Definitely reccomend her !
Tran Pham
7 months ago
This show exceeded our expectations. My guests were all amazed and we have incredible memories of this show for my daughters first birthday. Highly recommended.
Alexandra Tamayo
6 months ago
Best show EVER!! Everyone enjoyed it, can't wait to have it again next year!
Samy Chabbi
11 months ago
Saw the her performance at the Mercy Summer Splash Party and my 3 year olds were totally immersed. Very graceful and beautifully choreographed performance, very talented! Great show for kids as well as adults. Highly recommended.
Daniela Estupinan
6 months ago
What an amazing and unique experience! Everything was so profesional and everyone loved it. I had her come for my 2 year olds birthday party and she wowed everyone from the 2 year olds to the adults. What a magical show I would recommend it to anyone and everyone!
PRICING
Taxes and insurance are included.
499

20-30 MINUTES

UP TO 10 KIDS

INDOOR ONLY
549
(INDOOR)


40-45 MINUTES

UP TO 30 KIDS

649

50 MIN

UP TO 100 KIDS

INDOOR
SPECIAL EVENTS
Custom packages with religious observation, different theme parties, special outfit are available upon your request.
599

plus travel fee

1 HOUR

UP TO 50 KIDS

INDOOR ONLY
799

1 HOUR

UP TO 300 PEOPLE

OUTDOOR ONLY
OUR AWESOME TEAM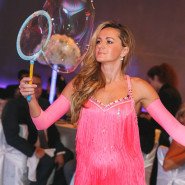 Kristina
Founder, creative director, main artist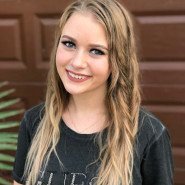 Ksenia
Bubble artist and assistant
Polina
Music and video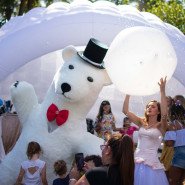 Bubble Bear
Creative Character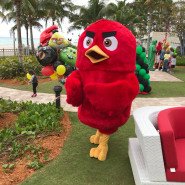 Bird
Creative Character
Rio
Creative Character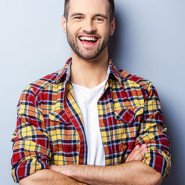 Alex
Marketing
Andrew
Design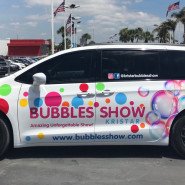 Bubble Van
Bubbles delivery